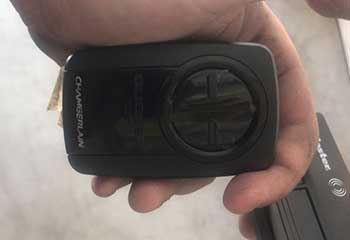 Opener Remote Control Failure
Customer Issue: Discovered that her garage door remote is not working when she returned home late at night and had to wake her daughter up to open the door from the inside for her.
Our Solution: After checking the remote control for issues, we moved on to troubleshoot the opener, and quickly discovered frayed wires connecting to its receiver. This was causing the communication issue between the door and the remote. Replacing the frayed wires solved the problem.
Donna Vicerelli
- Canarsie
Sensor Alignment
Customer Issue: Misaligned safety sensors were preventing the garage door from closing.
Our Solution: One of the sensor brackets had come loose and slid down toward the floor. Our team removed and raised the bracket before giving the sensors an alignment adjustment. This solved the problem of the reversing door, and made sure the system could still avoid hitting people or objects.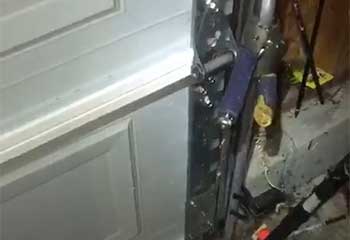 Cable Replacement
Customer Issue: Needed a frayed cable replaced.
Our Solution: Our team discovered a frayed cable had gotten tied up in the door track making the door impossible to move. We replaced the cable, installed new rollers, realigned the door and lubricated the parts so that the door was running smoothly again.
Arthur Shelton
- Brooklyn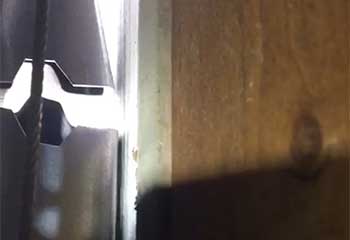 Track Replacement
Customer Issue: Needed a broken section of track replaced.
Our Solution: Our team removed the customer's door and replaced the track using heavier-duty bolts. We aligned the door, tightened all bolts and lubricated the door to make sure it operated perfectly.
Annabelle Samuels
- Bushwick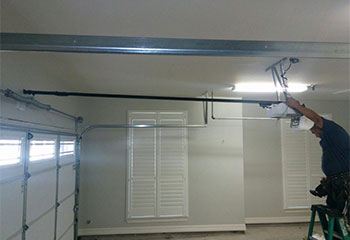 Opener Replacement
Customer Issue: Needed a replacement door opener.
Our Solution: Because of her old opener's age, it was more cost-effective to replace it. She selected a Chamberlain 3/4 HP model B750 which we installed the following day. We then checked to make sure that it was working perfectly.
Ms. Faith Michaels
- Brooklyn